Lanterns symbolize the inner light that guides us through periods of darkness. They encourage us to find our inner strength by illuminating our life journey in the world. I find this symbolic meaning reflects the current times we live in.

Lanterns is a group of silk artworks with hand-painted silk objects, depicting the shapes of lanterns. Delicate silk objects capture the light, creating gleaming effects and moving slightly when a person goes nearby as if engaging with that person, inviting them to stop, pay attention and enjoy the moment.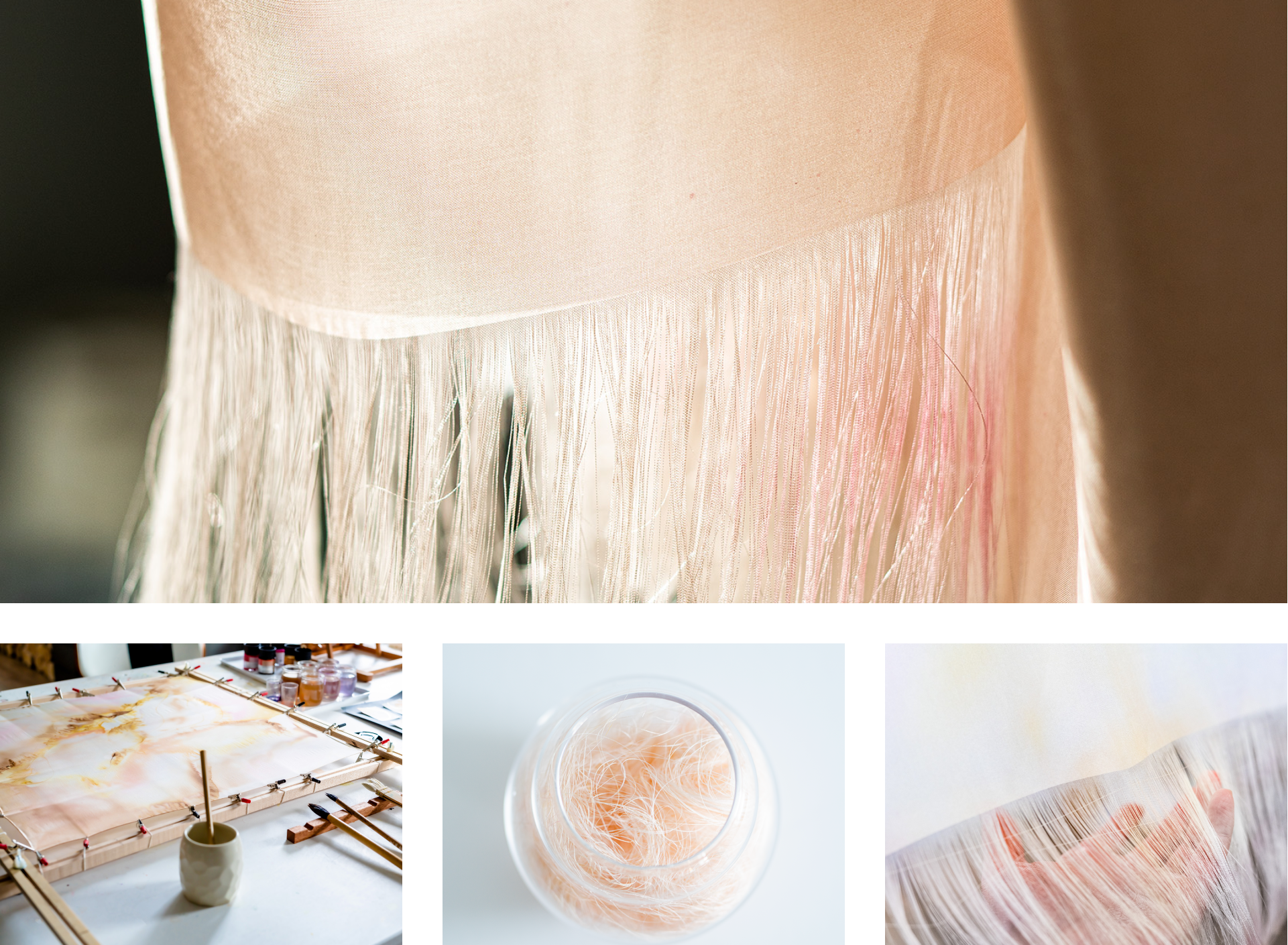 Lanterns started as a series of abstract silk paintings I made on silk surfaces while experimenting with various tools, media, silk paints and natural plant dyes. During the process I started analyzing how these abstract paintings that I create relate to the shape of the silk canvases and their edges, which led me to explore other than conventional rectangle formats and moved me out of two-dimensions.

Similar to the process with my other silk work, I started deconstructing the silk surfaces, creating various objects of them. Silk surfaces became objects. A mass of geometric yet soft abstract forms. Gently moving in the shimmering rays of setting sunlight and in the breeze of my studio, these objects enchanted me with its lightness and beauty. Despite the uncertain global times, it seemed as if the reality was transformed with its cheerfulness. As if they were inviting into a harmonious world turned toward life. I wanted to capture this fleeting, almost elusive moment to share its enthusiasm for life with others.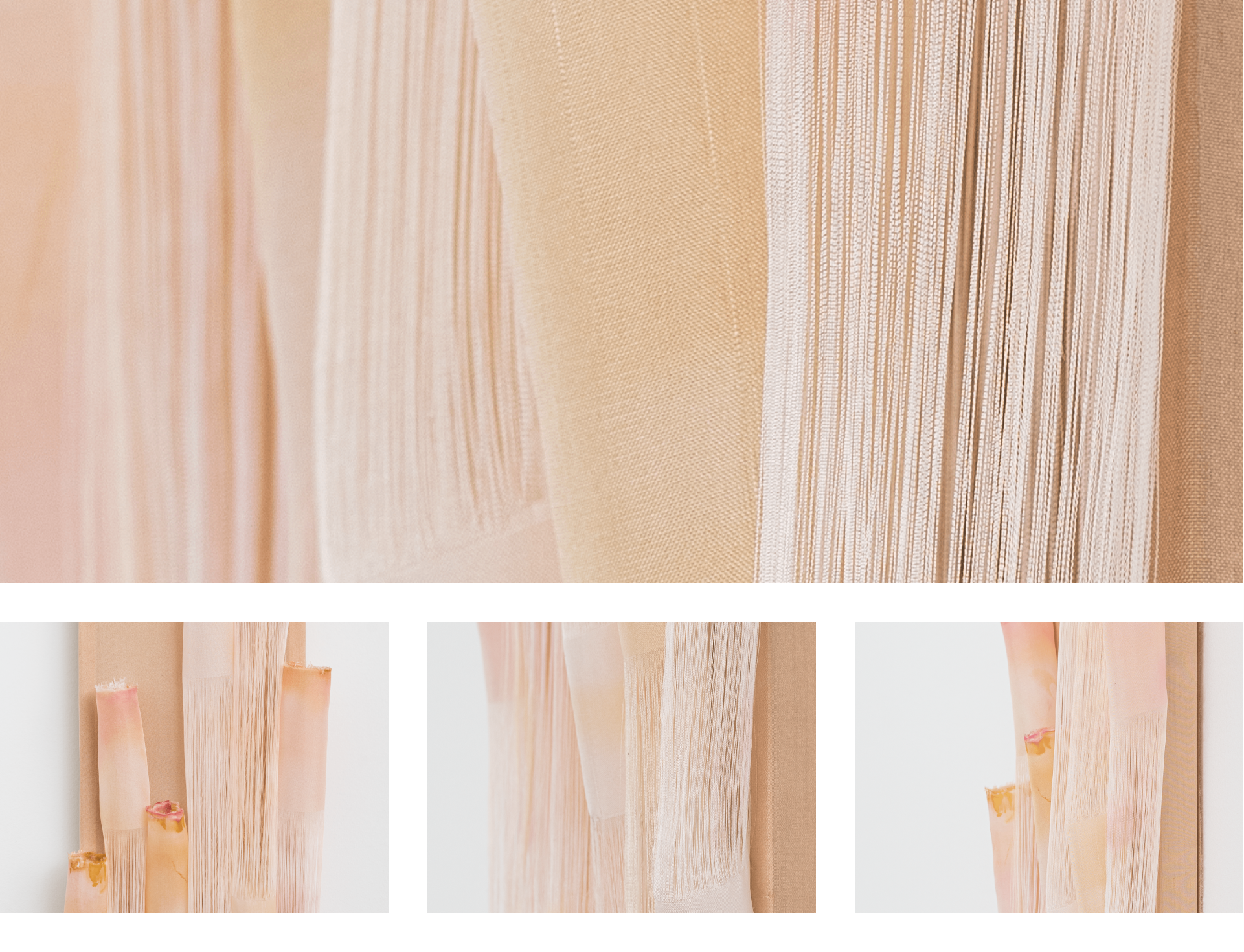 Eventually, my search for lightness resulted in a series of three-dimensional works that captured that exact moment - delicate play of light flowing through the translucency of the silk threads, creating new dynamic abstract compositions full of life and harmony.
Through playing with the changing sunlight and their modest movement, airy and hopeful Lanterns bring a feeling of calmness within the continuous movement of life.